There are more than a couple of good reasons why you should start looking for college grants and college scholarships months in advance of your first date of attendance at school. Leaving such an important matter to the last minute could result in an unexpected financial shortfall that could prevent you from attending college or university at all. To prevent the kind of disorganization and rejection that can be the result of not being prepared it is best to start looking for appropriate funding for your educational needs now.
Some College Grants Are First Come First Serve
Some state and federal grants for college that are based on need start processing applications at the date of deadline and keep processing them and handing out money to qualified individuals until the money runs completely out.  A good example of this type of federal grant is the Pell grant, which requires that you have your current tax information and a FAFSA pin number click here.
FAFSFA stands for Free Application for Federal Student Aid and lists all the required information that you need to apply for the college grant programs including your income and assets (or your parent's income and assets) and other determinations such as how many other people in your family are going to college. You are then sent a SAR (Student Aid Report) by email to determine if you are eligible for support.
It is also important to recognize that not all institutions will accept all college grants as payment for tuition or residence costs. Be prepared to take the time to thoroughly research whether or not your educational institution accepts Pell or other types of college scholarships.  Not all colleges and universities will accept that kind of funding as payment.
Some College Grants Have Contingencies
It is also important to recognize that many college scholarships have contingencies that can affect you receiving the grant. For instance, some are based on how well you will do on academic tests which means you may need to plan even further ahead than the date of application so that you can raise your marks.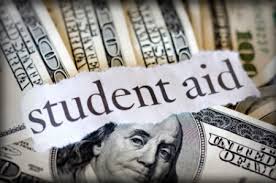 Some scholarships that sponsor their employees, such as McDonald's will require that you work there a certain amount of time and also for a certain amount of shifts.  You may need to plan to work extra hours if you are trying acquiring a college grant from an employer or filing another requirement such as having a perfect attendance record.
Finally, you need to make sure that you have put together the best application package possible for all of your college grants.  Be sure to give yourself enough time to write the best entrance essay possible and make sure that your application looks neat and that all of the information on it is accurate and spelled correctly. Keep in mind too that deadlines and requirements can change with very little notice especially when it comes to grants based on need where applicants are given money on a first-come first-serve basis.  The earlier you start searching for college scholarships the more ready you will be for any eventuality or entrance requirement.