What is a tuition reimbursement program?
The program refers to a practice where companies pay back the cost of tuition for employees that go back to college. The company may pay back a percentage or the full cost of tuition. This program is also known as the employer reimbursement program (ERP).
Most programs will only pay back the cost of tuition and do not include other expenses such as books, food and board. It also do not include fees such as student activity fees.
Why will your employer pay back your tuition fee?
The continuing rise in the cost of college education mean that most people cannot afford to pay by themselves. Students currently in employment will also find it difficult to acquire free funding. To help their employees afford college, many companies initiate the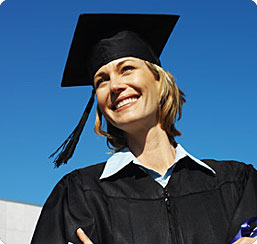 tuition reimbursement program to help their workers acquire further education.
Although this will be a short term financial burden for the company, many realize the value of having an up-to-date and well educated staff. So they ask their staff to go back to college to either update their skills or acquire new qualifications. Companies are willing to invest in their employee's education in order to retain them after they graduate. The reimbursement program is usually for their best and brightest workers.
A typical recipient will have to be employed at the company for at least a year and on a full-time basis. The amount of reimbursement you are entitled to will vary from company to company and from individual to individual.
In some companies, you will only qualify for tuition reimbursement if you enroll in a college course approved by the company. Some will only pay for courses at undergraduate or graduate levels. Some ERPs will only pay up to a maximum amount which may be a small part of the tuition cost. It is therefore important to talk to the company before selecting your college. There are very few instances that a company will reimburse you for courses that are unrelated to your employment.
Some ERPs also require that you meet certain levels of academic performance. You will be required to have a minimum GPA whiles maintaining good performance at work.
Applying for reimbursement
The term reimbursement is exactly what it is. It is money given back to you for payments you have already made. So you will not be able to apply for an ERP at the start of your program. You will normally submit an application at the end of the semester or academic year (each company has their terms). When making an application, you will likely be asked to submit copies of your tuition payment receipt, your course outline and your grades.
Tuition Reimbursement Companies
There are institutions out there that manage tuition reimbursement for other companies. Companies such as Scholarship America, ACT and InterplX manage the ERPs for several companies. These are good places to look if you are searching for employers that offer an ERP. But the best place to start is to talk to your human resource person to see if your employer offers a tuition reimbursement program to their staff.