Most of the money available for funding scholarships goes into scholarships for high school seniors.
In its broadest terms, a scholarship is any financial assistance given to a student to help them go to college. Scholarships generally do not have to be paid back (at Least in monetary terms). Most of them however have strict terms for keeping them. These requirements could range from maintaining a certain GPA, attending a minimum number of class hours, enrollment in a specific program and joining a certain group.
Scholarships for high school seniors can be classified under three broad categories. These are:
Merit based scholarships
Need based scholarships
Association based scholarships
Merit Based Scholarships: High school seniors can find merit based scholarships from many sources. They are awarded by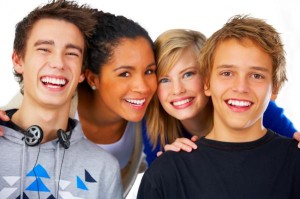 Universities or colleges, state sponsored scholarships and from individuals and other donors who want to help deserving students go to college. Merit based awardees are generally selected based on their performance in standardized tests such as the SAT or ACT and on the student's high school academic record. Some merit based awards will also require an essay and take into consideration the student's extracurricular activities.
Need based scholarships: These scholarships are generally not based on a student's academic records. They are given to students with financial need though some will require a minimum GPA. The largest sources of financial aid based on need comes from the federal Pell Grant program and the Federal Supplemental Education Opportunity Grant. You should apply for these grants. A lot of state sponsored scholarships are also based on need.
Association based scholarships: High school seniors should look carefully into this category of scholarships. They will be surprised at what opportunities are available. Your parent's employer, you or your parents association with a specific group (churches, unions, clubs etc.) can yield scholarships. These types of scholarships are sparsely applied for so you have an increased chance of landing such an award. Ask your parents to find out if any of the groups, clubs and societies they belong to has scholarship programs.
How soon should I start the scholarship process?
The process of obtaining a scholarship does not begin with the application form. The process starts with the search for a scholarships. High school students should start planning for college as soon as they possibly can. We encourage students to start in their junior year and even that may not be soon enough.
Students need to be very organized in their quest to find and apply for scholarships for high school seniors. The quest for free scholarship money starts with knowing how much money you need for college. The first thing to do is work out with your parents and find out the actual cost of college and how much you and your family can contribute. Once you know this, you will be able to determine how much money you have to find from elsewhere. This is where you start looking for college grants, scholarships and loans to make up the difference.
After you know how much you need to find, it is time to start searching for scholarships. Work with your high school guidance counselor to determine which scholarships are available to you. The reference section of your school's library will often have books with a list current scholarships. Avoid dealing with companies that charge you to search for scholarships for you. The information they get you is often inaccurate and out of date. An ordinary internet search for scholarships will yield better results than these companies.
Organize organize organize. We can't stress this enough. The key to winning lots of scholarship money is to apply for as many scholarships as possible. And the only way you can do this is to be very organized. Most scholarships will require certain common documents. Make sure you organize these documents and have them readily available when you need them. Develop an easy writing strategy. Find out which essay topics are very common. Getting well organized will be a huge progress in your quest to win scholarships.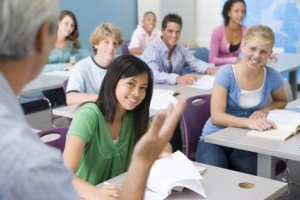 Apply apply apply. Yes you are going to do a lot of this if you want to win enough money to cover your college education costs. There are few students who pay for their entire college costs with scholarships and graduate with no debt. A large majority of these students would receive awards from multiple sources. There are even few students who have managed to secure over $1 million in scholarships and had the luxury of accepting only the ones they need. They don't just do it with a couple of applications. Some apply to over 100 scholarship programs. Don't leave money on the table. Apply for as many awards as you can. Some awards may seem too small in value but every little one counts. Getting well organized will enable you to apply for as many scholarships as possible.
Most scholarships for high school students are for high school seniors or juniors. But the fact that you are not at this level yet should not stop you from researching and putting together an application. Start early and you will be left with little to do by the time you get to your senior year and ready to submit your applications.
List of Scholarships for High School Seniors
The following is  a list of some of the many scholarships available to high school seniors
There are thousands more scholarships out there specific to high school seniors but we could only cover a few. The process for acquire an award is not an easy one. You have to put in the time to work on your application, making sure it is the best representation of yourself you can come up with. Use all the resources available to you to make sure you receive the money you need. Don't graduate from college with debt hanging around your neck.