What are college grants?
A college grant is money that is awarded by an institution, governments and individuals to help college students pay for their academic studies. Most college grants are rarely given directly to individuals and some may be given for other reasons than paying for education. You are encouraged to search for grants that you can directly apply for.
College Grants are in many ways very similar to scholarships. In both cases the money given to you to support your studies is not required to be paid back. There may be restrictions on how you can use your grants but generally, the money will be used towards the payment of tuition, text books, campus housing and related college expenses. In most cases, college grants money will be managed by the institution you want to attend and they will deliver the money to you from the awarding body.
The United States Government (Federal and State) runs several college grants programs. These awards are usually awarded based on many factors including; financial need, academic excellence, ethnicity or race. However, the two most common grants programs are the need based grants and Merit based grants.
Federal College Grants
The United States Federal Government is the biggest source of college grants for students. Most of these college grants are administered under the FAFSA program. When you complete your FAFSA application, you are considered for so many awards including grants. The information collected during the application process is used to evaluate your financial need. FAFSA will then generate a report that estimates the amount your family can contribute towards your education and the amount of financial aid you will need. This report is sent to all prospective colleges that you have applied to. The college's financial aid office then uses this information to evaluate your eligibility for college grants and other awards.
Pell Grants
If you are applying for need based grants, the Pell Grant program is the largest source of Pell grants for you. There is no separate application for this grant. Your FAFSA application is also your Pell Grants application. The program uses your FAFSA application to determine if you qualify for the Pell Grant. You will receive financial aid package that may also encompass student loans and work study programs. To qualify for the Pell Grant, you must meet the following criteria
Demonstrate financial need after taking into account what your family can contribute
Enrolled as a full time student in an accredited college program
The top amount a student can receive as part of the Pell Grant program changes each year. However, a student can receive about $5,000 each year that they qualify.
The Federal Supplemental Education Opportunity Grant (FSEOG)
This federal grant is awarded to individuals that can demonstrate extraordinary financial need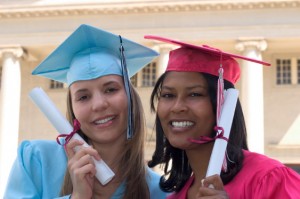 situations. The award is given first to students who do not expect any contributions from their family. Then students with the next level of need are attended to. It continues this way until the funds for this award are depleted. If you fall within this category of students, you should apply early in order to receive this award.
Military Service College Grants
If one or both of your parents were killed whiles serving the military, you qualify for this award. This award is similar to the Pell Grant with regards to the amount awarded and the process. But you do not have to demonstrate financial need to qualify for this award.
The Teacher Education Assistance for College and Higher Education (TEACH) scheme
This scheme provides funding for college students who agree to teach are specific schools after graduation. This is awarded mainly to students enrolled in education programs. The agreement is that you will teach at an approved elementary or high school for four years. The school will normally be one that caters to students from low income families.
College Grants from Institutions, State Governments and Merit Based Grants
Colleges and other higher learning institutions also give grants to students. An institutional grant will generally try to bridge the gap between the what you can pay of your tuition and what remains to be paid. Some institutional grants are need based whiles others are based on academic excellence.
A merit based grant is given by institutions to students that demonstrate strong academic excellence. In some cases you may have to show financial need to apply for merit based scholarships but in most cases, these awards are open to any student who demonstrates academic excellence regardless of need.
Tips for Applying for College Grants
Receiving a college grant means that you get free money for college so put in the effort to search for all the grants you can find and apply for them. Below are a few tips and advice in applying for college grants.
The first application forms you should fill should be the FAFSA. To save time, you should complete the application online. To maximize your chances of receiving the amount you need, complete and send in the application very early.
When applying for state grants, complete and send in your application as early as possible and make sure they are submitted to the appropriate body.
Start the application process early so you can have time to make corrections if necessary.
Always have someone proof read your application because they might be able to spot errors that you will otherwise have missed.
Make sure you meet all the eligibility requirements for any grants you apply for. This is so you don't waste your time applying for awards that you are not qualified for.
Prepare all required documents to accompany your application. Don't miss out on any required documents as this will gravely reduce your chances of receiving the grant
Presentation is important. Present your application in a neat and orderly manner. Make it easier for whoever is going to read your application. Don't just throw everything into an envelope and mail it. Arrange your

college grants

and related requirements in order and put related documents together.