When it comes to scholarships, women are king! Being born a woman can have its advantages and disadvantages. One of the disadvantages is that few girls try to enroll in certain academic fields which are traditionally dominated by men. The silver lining in this is that women willing to study in these fields will find plenty of scholarships and other forms of financial assistance for their educational costs. These scholarships are meant to help bridge the gap and attract more women into these fields
Women continue to see an ever emergence of new scholarships meant to help in continuing education. There have been efforts to get more of them holding advanced degrees to get them into more leading roles in the employment arena. More and more women are entering doctoral programs and venturing into professions what are traditionally viewed as male dominated. All these advancements have been partly due to the wide availability of scholarships for women.
Qualification for these scholarships are tied to a variety of requirements, which are determined by the awarding entity. The two broadest categories of scholarships are need-based awards and merit-based awards.It is important for you to explore all the awards you might be eligible for. Some great places to look are your current schools financial aid office and your local female interest organizations. If you or your parents belong to any organizations, you can check with them for any awards they might have. Another place to look is your place of employment or your parents place of employment.
The growing trend in colleges and universities is that women are consistently performing better than men in the classroom. Even in the so called men dominated fields, women are increasingly doing better in science, engineering, math, law and technology. And more and more women are being awarded scholarships to enter these fields.
Some of the most popular sources to find scholarships for women include:
The educational institutions such as colleges and universities
Federal and State government scholarships
Religious bodies such as churches and mosques
Minority interest groups and organizations
Professional bodies seeking to attract more women
Corporate scholarships
The Science, Technology, Engineering and Mathematics (STEM) Programs
The stem subjects are traditionally male dominated fields of studies. However, women have made great strides in producing highly qualified professionals in these fields. But men are still the huge majority of students and professionals in these fields. To bridge this gab and attract more females into these programs and professions, many different entities are providing scholarships for women who are willing to study the STEM subjects.
Galactic Unite Bytheway Scholarship: This is an initiative of Virgin Unite in partnership with Jaan Bytheway to award scholarships to first year female students enrolled in a STEM program. The award is a $7,500 per year scholarship to study in a two or four year college or university. It is only available to United States citizens. The award can will be renewed for up to four years. You must have a minimum of 2.5 GPA in high school to be eligible for this award. For more information and how to apply, visit the scholarship administrator's page.
Galactic Unite Brightman Scholarship: Virgin Unite and Sarah Brightman have come together to award a $7,500 per year scholarship to first year women enrolled in a four year undergraduate program in the STEM subjects field. Student must be enrolled in a 4 year accredited college and have a minimum of 3.5 GPA from high school. It is renewable for up to four years. Visit the link above for more information on eligibility and how to apply
Society of Women Engineers (SWE) Scholarhips: This body awards over 100 scholarships each year to women studying in an accredited stem program. The awards range from $1,000 to $10,000 per year. Visit their website for more information.
As a female student wanting to study in any of the STEM fields, there are limitless sources of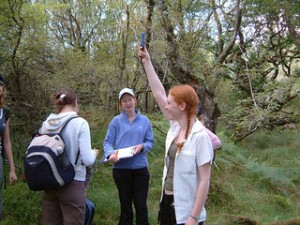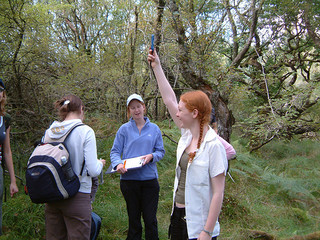 scholarships for women and grants for you. Use the search engines to find more scholarships you can apply for or ask your school's financial aid office if they have any funding sources for you.
Anything but STEM
Maybe you don't consider yourself brainy enough or you just are interested in anything but a STEM program. Do not be discouraged. There are plenty of women's scholarships out there for students enrolled in other fields of studies.
The Women Contemporary Artists has a scholarships program for female students enrolled in the fine arts programs. The award is given to students in three colleges. To be eligible, you must be enrolled in any of the three colleges, be a sophomore or a junior and demonstrate financial need. Visit their website for more information and application packets
Colleges and University  Specific Scholarships
Majority of colleges and universities in the United States will hav some kind of scholarship for women. You should look for and apply to these scholarships to help pay for your tuition and other expenses. A few college specific awards for women are listed below:
The Sarah Lanier Tabb Oliver Scholarship program is awarded to incoming freshmen at James Madison university. It is a need based scholarship for women. It is awarded to high school seniors who are residents of the state of Virginia. You should be able to demonstrate substantial financial need
Marywood University has several awards specific to women. The Katherine Mills Bartel Endowed Scholarship awards funding for undergraduate female students. Women who are first generation students and have  single mothers (checkout grants for single mothers) are considered first. If you are looking to purue a career in the legal professions, the university has the Judge Ann Bender Dufficy Scholarships program. It awards funding for one female undergraduate student enrolled in a legal studies field. There are several more scholarships for women at this university including; The Florence D'Urso Scholarship, The Educational Freedom Award, The Jerome F. Gaudenzi Scholarship, The Jean D. Gerod Scholarship program and a dozen others. Visit their site for a complete list and more information.
Other Sources of Scholarships for Women Students
There are plenty of other sources of funding for women and we simply cannot cover them all.
One of the blessings of being a female student is that, there are so many scholarships for women out there for you to apply for. Find them and make good use of them.