With the rapidly rising cost of college education, it is important to grasp every bit of free financial aid you come across. There are many obscure scholarships out there. You will be surprised these even exist. One such award will be left handed scholarships. However whether you are right handed or left-handed, the best free aid to apply for are the federal grants. Complete your FAFSA (Free Application for Federal Student Aid) early so you can grab all the free grants money you possibly can.
The FAFSA
The FAFSA can be completed by visiting fafsa.ed.gov. The FAFSA calculates the expected family contribution (EFC) by taking into consideration you and your parent's (for students 23 or younger) past year's income. This information will be sent to any college you apply to (you will list these colleges when completing the FAFSA). The college then uses this information to determine how much you need and how much in federal aid you should receive. This aid may come in the form of grants and federal student loans. The most popular federal grant is the Pell Grant. It is a need based grant that awards up to a maximum of $5,500 per academic year. The most popular federal loan program is the Direct Loans program formerly known as the Stafford Loans. This is in the form of subsidized and unsubsidized loans.
Other sources of financial aid
More often than not, the aid you receive from the federal government will not be enough to cover all additional funds needed after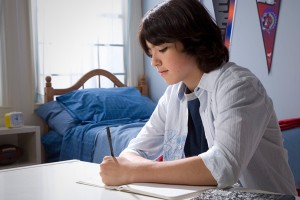 your EFC has been determined. You will therefore need to find additional aid.
Institutions
Almost every college has some sort of in-house aid for incoming freshmen. Most of this kind of aid is in the form of scholarships. The amount awarded will vary from the bare minimum to full tuition scholarships. Majority will be merit based and a few will be need based. Most of these institutions will have a financial aid office that knows all the awards the institution gives out. It is therefore important to contact the financial aid office of any college or university you want to apply to and find out what aids are available. Apply to all that you qualify for.
Private Student Loans
This should always be the last option any student should consider. For some students, all the free and federal money they receive will still leave them short. Their only option will therefore be private personal student loans. If you are left with this option, always shop around to make sure you are getting the best interest rates and repayment terms.
Borrowing from private lenders such as banks can be a dangerous option. If you are unable to meet repayment terms, it can have a huge effect on your financial future so research many different lenders before deciding.
Scholarships for Left Handed People
Left handed scholarships may seem as bizarre as scholarships for moustache wearing people. But that is exactly what one philanthropist has decided to do. The Frederick and Mary T. Beckley Scholarship for Left Handed Students awards up to $1,000. This is awarded to a left handed student attending college at Juniata College in Pennsylvania. If you are left handed, you can visit juniata.edu and see if any of their courses is of interest to you so that you can take advantage of this award.
As you may suspect, the above award is the only award out there specifically for left handed students. If you are a talented writer, you could consider apply for scholarships for creative writers.
Let us know what you think below. Should there be more scholarships specific to left handed people or do you believe they should not treated any differently?