When high school seniors begin looking for money many overlook free government grants for college that are available to them. Very few college students begin their collegiate academic careers with their own personal resources to fund their education. Most will rely on some form of assistance. Unlike loans that have to be repaid, grants do not have to be repaid and will not haunt a student long after they've graduated.
The average cost of attending a public four year college is more than 20k per academic year some studies report. If the college is privately held, then that could nearly double. Going to college costs a lot of money, and current projections state that the costs are only going to go up.
With this in consideration then, students have to consider various types of financial assistance. Most have a combination of loans, grants, prizes, scholarships and personal money. However, free government grants for college should be given the heaviest attention since they never have to be repaid.
How are Free Government Grants for College different?
As stated above, college grants are free money that do not require repayment on the part of the student. They are not awarded based on academic achievement, feats of athleticism, or extracurricular performances.  Free Government Grants for College are given based on need.  That does not mean however, that making good grades won't come into play. Most grant offering organizations want to know that their money is a good investment. However, the greatest part of the decision making will be based on the financial ability (or inability) of the student to pay for his or her education.
Award for Service Grants
These grants are usual tied to a course of study (a major) or those who have definitive career goals. Usually these award for service grants are given to students who are studying in critically needed areas such as math and science.  Many grant for service awards are given with the stipulation that the student serve, in return, in a critically needed facility or in an under-served community. If the student refuses to do the service, then the federal government grant money becomes a student loan (with interest) that must be repaid.
Federal Government Grant Money for Free
Federal grant programs should be one of the first places that a potential college student applies to. These free government grants for college are actually funded by the government and administered through the US department of education. The Federal Pell Grant is one of the oldest and most reliable. This is the grant that most students rely on each year in the United States. The other grant that is available through the government is the Federal Supplemental Educational Opportunity Grant (FSEOG) and is made available to undergraduate students that show extreme financial need. Most state colleges participate in this program. Students can apply through the college of their choice. Free government grants for college are awarded on a first come first serve basis, so start early.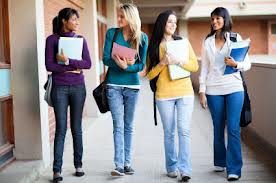 The Federal TEACH Grant is one that is offered for those considering going into the teaching profession to those who agree to teach in a high need field or a critical shortage facility after graduation. They must sign a contract agreeing to a predetermined time of service.  As with the other federal government grant money of this type, students who fail to honor their contract will have the grant turn into a loan with sufficient interest to be repaid.
Finding money for college, specifically certain free government grants for college don't have to be a headache. Start early collecting information and contact data and create a plan, a strategy for applying to all of the various grant and funding associations around the country. It is completely possible to have your college education fully funded, without repayment.