The Federal Pell Grant: What is it?
In a nutshell the federal Pell grant is a way for low income, as well as middle income, families to send their students to college for undergraduate studies. The Pell grant itself has gone through multiple changes over its lifespan and actually started as part of the Higher Education Act enacted almost fifty years ago. It would later go on to split off from the student loan department to become its own entity. This is why those applying for student loans have to reapply and use differing forms to apply for a federal Pell grant.
Though there have been minute changes throughout that nearly 50 year lifespan, most have not been significant and it has not been until recently that a major reconstruction for eligibility requirements were instated.
Changes to the Federal Pell Grant that May Affect You
As recent as 2011 the Pell Grant received extensive funding decreases, meaning that there was less money being made available to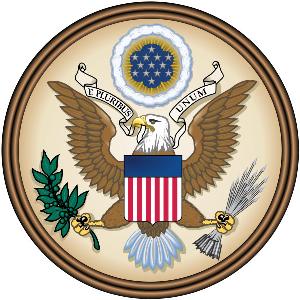 those applying for the grants. This is a significant change because in the past if a family qualified, then they received the money. Now, it is almost a first come first served situation. This is due in large fact to the increased number of families who now fall into the middle to lower income brackets due to the continued recession. Additionally, it is rumored (the bill has not been ratified by the Senate as of yet) that those receiving smaller Pell Grants would more than likely be denied any money by the next application deadline.
How to Apply and Obtain Federal Pell Grants for College
The quickest and easiest ways to apply for a Federal Pell Grant is to apply online via FAFSA's website. Most experts state that it is a very good strategy to have tax information ready to go by the end of January so that one can submit a full and complete package to FAFSA. Submitting an incomplete application only results in delays; delays that could put the candidate further back in line for the award money.
Most receive their W2's sometime in January, so experts suggest starting to fill out the very lengthy online application early in January, then when one receives the W2 and other pertinent information, they load that information in. Having one's taxes prepared and filed as early as possible in January is also helpful. In this case, it is truly 'the early bird gets the worm'.
Shortly after submitting the completed application the FAFSA group notifies the student of their eligibility and how much of a monetary award they qualified for. Making a copy of such correspondence, in addition to saving it to a desktop, is recommended.
A complicated formula is used by the Department of Education to determine a student's 'need' for college expenses. FAFSA generally notifies the family of their EFC (expected family contribution) which determines a student's eligibility. This is based on the parent's incomes as well as the student's income (if any). In some cases, due to loan and grant fraud, many universities will request additional IRS information regarding a student's employment (past or present), so be prepared to spend a day at the IRS office to obtain a verification of non-employment if your student did not hold a job and is currently not holding a job.
The Short List of Requirements for Federal Pell Grant Administration
Also under consideration are the following factors: newly entering student, who has never earned a bachelor's degree, a US citizen, possesses a high school diploma or GED, and that they are in good standing with any student loan organizations. Additionally, the student must not have any drug convictions, and they may not receive Pell Grants from more than one university at a time (even if one of the universities is online).
How Much Money Could I Expect to Get From a Pell Grant?
The maximum amount as of this year is $5,500, though the amount varies depending on the EFC numbers and other factors, including whether the student is going full time or part time to school, and cost of attendance.
Schools are generally sent the Pell Grant money in the student's name and it is then applied to tuition costs. Any money left over from tuition is given to the student directly to use for paying for books and other school costs. A note of caution should be taken, here. Applying at the earliest time possible at the school of choice is paramount as it takes 30 days, generally, for the Pell Grant Money (as well as other FAFSA money) to reach the school. In other words, a parent could find themselves hit for the full tuition bill due before the Pell Grant money has arrived. Many tales of woe regularly light up the cyber-waves from students who had to sit out a semester because they missed the deadline and didn't have their Pell Grant money in on time to make a payment.
Some colleges, if they see the student has been approved, may have a program whereby the student fills out some additional paperwork granting the money to the institution when it arrives, thus insuring the college that they will be paid. In essence, they are forbearing the payment until the Pell Grant arrives. However, many will not, or do not offer this option and therefore it is much simpler to do everything as early as possible.
Is getting a Federal Pell Grant worth it? Most people asked respond favorably stating that it gave them a chance to better their lives and provide for a better future; futures that they might not otherwise have been able to obtain for themselves. Coming from a low income family situation or an area of the country that is hard hit by the economy need not be a roadblock to a brilliant career in the world. All it takes is a little time, effort, and careful planning to make certain that YOU are the benefactor of the Pell Grant money that is available for these endeavors.