McDonald's has instituted some scholarships to help its employees and members of the community with financial assistance for their college education. Through its in-house "scholarships for exceptional employees" and the Ronald McDonald House Charities scholarship, the company awards several scholarships each year.
McDonalds Scholarships For Exceptional Employees
This is a scholarship program for high school seniors who are employees of McDonalds. Each year, the company selects a high school senior from each state and awards them $2,500 in scholarships. There is a $5,000 (2012 awardees got $7,500 per year) scholarship for three national winners.
Eligibility
Anyone wanting to apply for the employee's scholarship must meet the following requirements.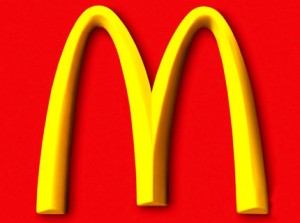 Applicants should be an employee at a McDonalds restaurant and must have been working there for not less than 4 months
Applicants must clock at least 15 hours each week.
Applicants must be a high school senior who has plans to attend an accredited college. College students currently enrolled in an accredited institution and returning to school also qualify.
Applicants must still be in employment with McDonalds or an operator at the time the award recipients are announced.
Application for the McDonalds employee scholarships is usually opened from January 1 through March 4. This deadline may vary for 2013. For more information and how to apply, go to the official program website.
Ronald McDonalds House Charities Scholarships (RMHC)
The RMHC has instituted many scholarships disbursed through its numerous local chapters. The scholarships are broken down into groups. There is one national award that everyone can apply to. This is the RMHC scholars program. This program is open to anyone regardless of race, gender or nationality. It is open to applicants 21 years and below with a minimum GPA of 2.7.
The next RMHC award is the HACER scholarship. This award is for students who can show that, at least one parent is of Hispanic origins. This award is administered through local chapters. In addition, there is one national award that awards 4 winners with $100,000 scholarships. The scholarship will be given out over 4 years at $25,000 per year. It is for undergraduate studies only. You can still apply for this award even if you have already received a local chapter award.
There are two further McDonalds scholarships. The RMHC African American Future Achievers scholarship. This is for students with at least one African American heritage parent. And the RMHC Asia scholarship for students who have at least one parent of Asian or Pacific Islander heritage.