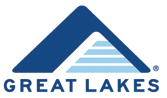 Many students looking for loans would have heard Great Lakes student loans mentioned at some point. The Great Lakes Educational Loans Services is one the leading names among companies specialized in providing student loans. They have remained one of the best despite competition from other more recent lenders out there.
Great Lakes Educational Loan Services does not on its own provide loans. They are mostly a student loans management company, providing the backend for the student loan process. Students who borrow from this program are essentially borrowing from a third party. Great Lakes provides accounts management, loan repayments management and consolidation.
What Great Lakes Does?
Students who have borrowed money fro college can sign up for an account at Great Lakes and have them manage their student loans for them. With their experience in managing student loans, it will be a great convenient for you. You will be able to make payments and manage your loans right from their website. They have also developed tools that you can use to calculate how much you will end up paying on the amount of money you borrowed. The company also provides advise to students on how they can effectively manage their student loans.
For high school seniors, there are some tools on the site that aims to address any financial questions they might have about college. For those who have are not sure about attending college, there are plenty of articles that seek to weigh the pros and cons of college.
Student Loans Management.
Great lakes is one of several companies that help students better manage their college loans. Graduates who are struggling to make payments on their student loans can turn to Great Lakes to help them with their loans management.
Defaulting on a student loans payment can have wide implications for both the borrower and the lender. It costs the lenders money as well as tax payers money to absorb a defaulted student loans. At the same time, the graduate defaulting on their loan repayments will end up being credit unworthy for a very long time making it very difficult for them to secure credit in the future.
Student loans consolidation is one option that is encouraged by loans management companies to help borrowers better manage their loans. Great lakes Educational Loan Services provides student loans consolidation to help struggling students better manage their loans.